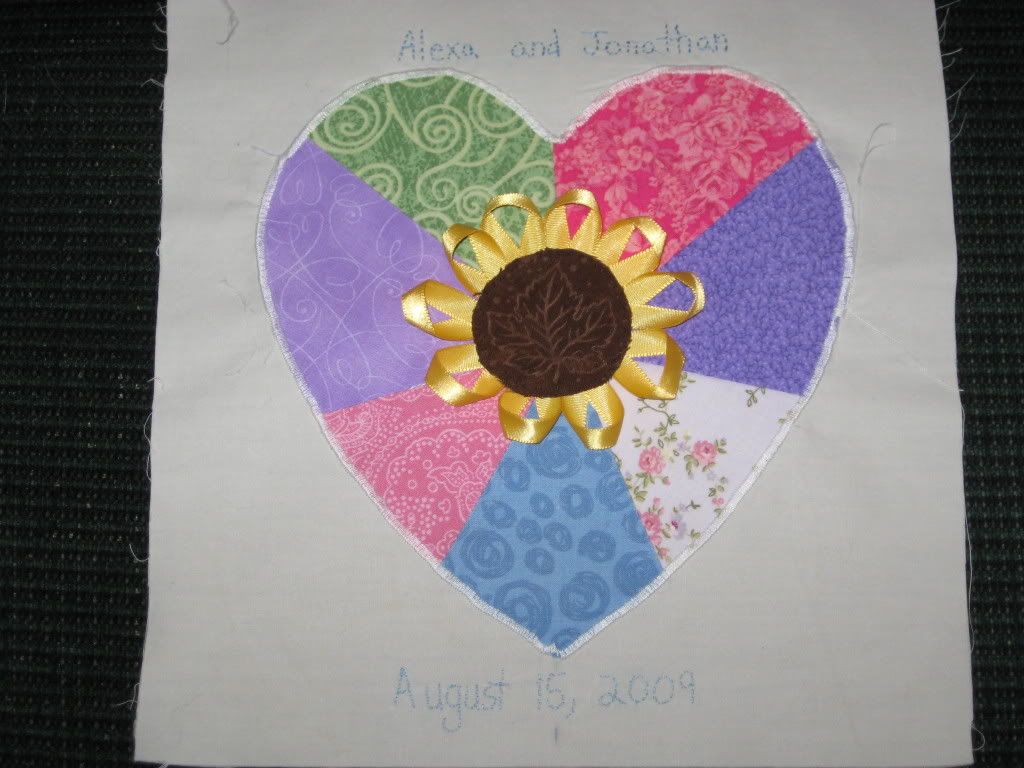 Well I finished my quilt square for my cousin's wedding quilt tonight. It made me really think how fun it was to plan my wedding and get ready for it. She is about 4 months out now. It's so weird to think that as of Saturday I'll have been married for 6 MONTHS already.
The colors are all the colors her BM's(myself included) will be wearing and we will be carrying sunflowers. The center brown fabric I used for my own wedding on my Escort Card board. I wanted some way to pass on something from my wedding to her. This was the perfect way.
Her mother's wonderful friend is organizing this and I can't wait to see the finished product. I received my own wedding quilt as a wedding gift with scraps of fabric that meant something to each of the givers. I will certainly treasure it as I hope she will love hers.
Next project: I'm knitting them an afgahn as their wedding gift. As well as designing their wedding invitations. Which I really need to get started on!