I decided I would bake Josh some cupcakes for Valentine's day. He loves chocolate and Peanut Butter so I thought these would be really good.
I used a boxed cake chocolate cake recipe just because this was going to be an invention anyways, so I at least wanted the cake part to taste good. I used Devil's food cake which was really good, but next time I would try something that would be a little firmer. It was hard to hold these and bit them. They were really moist, they fell apart very easily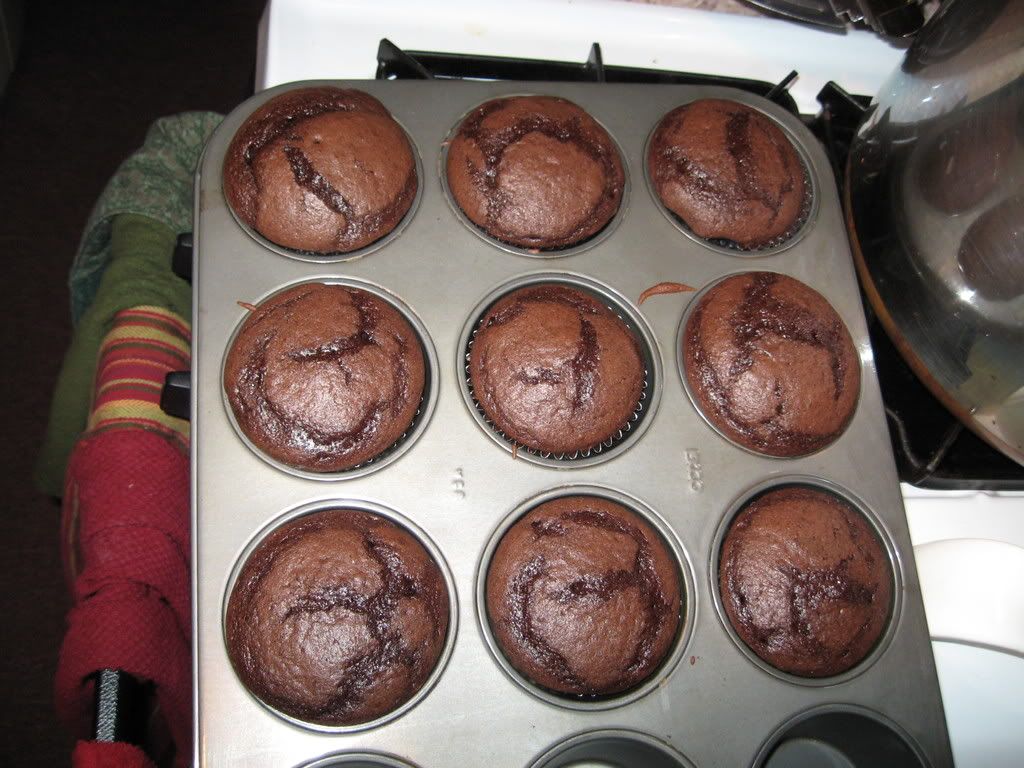 I then used a disposable piping bag with a large round tip to pipe marshmallow fluff into the cupcakes. THis was rather messy and didn't result in a lot of fluff inside the cupcake. Next time I will use the idea I found afterward from
Baking Bites
and cut out a cone shaped section and then pipe the fluff that way.
I then made some peanut butter buttercream frosting from a recipe I found on the Wilton website.
Ingredients:
1/3 cup solid vegetable shortening
1/3 cup butter
3/4 cup peanut butter
3/4 cup milk
4 cups (approx. 1 lb.) confectioners' sugar, sifted
Makes: About 3 cups.

Instructions
Cream shortening and butter with electric mixer. Add peanut butter, milk and vanilla. Gradually add sugar, one cup at a time, beating well on medium speed. Scrape sides and bottom of bowl often. When all sugar has been mixed in, icing will appear dry. Add milk and beat at medium speed until light and fluffy.
Keep icing covered with a damp cloth until ready to use. For best results, keep icing bowl in refrigerator when not in use. Refrigerated in an airtight container, this icing can be stored 2 weeks. Re-whip before using.
The frosting tasted great. However, it was rather liquidy. It really needed more confectioners sugar. If I make this frosting recipe again I would wait to add the milk until after the confectioners sugar. Also I should have let the frosting cool in the fridge and set it would have piped much better and have been more firm.

The finished cupcake. I did add some cookie crumbles to the top which tasted really nice.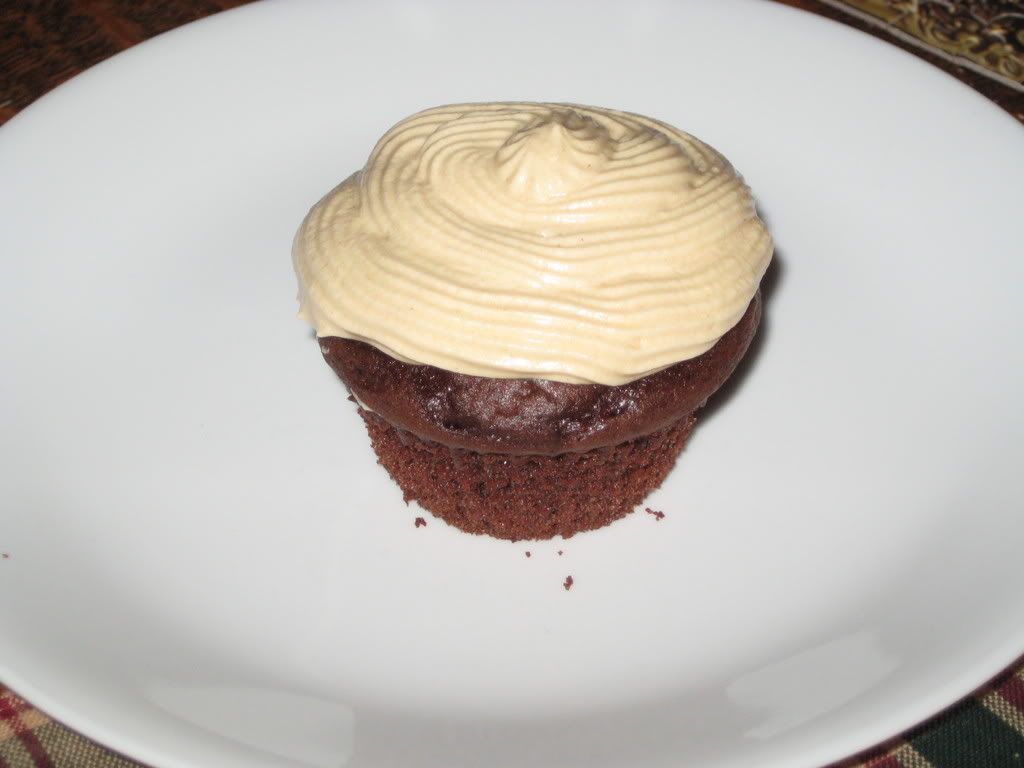 A cross section of the cupcakes. Unfortunately when I went to cut this one, it toppled over before I could cut it so the icing was all messed up. But you can still see the piped mashmallow fluff in the center.
Over all these were really delicious. Josh has eated 5 today. I would modify these with the few things above, but they were still delicious!